Profile coming soon!
Our Border Terrier profile is coming soon! In the meantime, please feel free to send in your photos or visit our Border Terrier forum where you can chat with other Border Terrier owners and fans.
Pictures
Some photographs of the Border Terrier...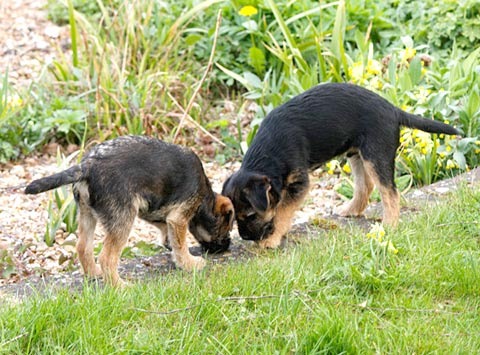 Honey and Drum, owned by Anthony Milton in Cambridge, UK
Honey (Baillieswells Stronachie) and Drum (Baillieswells Drumguish) playing in the garden at three months old. Drum now lives in Leiden in the Netherlands, and Honey is going to her first Crufts Dog Show next week (March 7th).