Full profile coming soon!
Our Chodsky Pes profile is coming soon, but in the meantime, please refer to the fact file over on the right (or down below if viewing on a mobile). You can also send in your photos or visit our Chodsky Pes forum where you can chat with other Chodsky Pes owners and fanatics.
Pictures
Some photographs of the Chodsky Pes...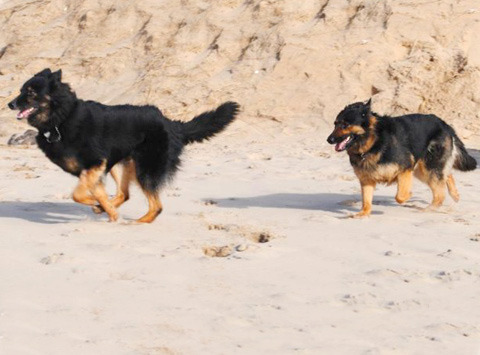 Hany & Polyxena, owned by Pam in Middleton, UK
Hany Dolsky Mlyn & Polyxena Vigilo enjoying themselves on the beach.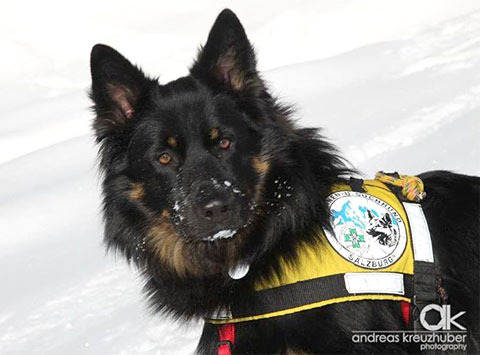 Bacco vom Böhmerwald, owned by Manfred Pfeifenberger in Austria
Bacco vom Böhmerwald is a Chodsky Pes Bergrettungshund (Mountain Rescue Dog)