Profile coming soon!
Our English Setter profile is coming soon! In the meantime, please feel free to send in your photos or visit our English Setter forum where you can chat with other English Setter owners and fans.
Pictures
Some photographs of the English Setter...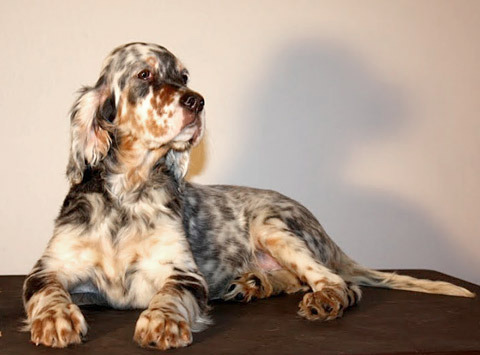 Largo, owned by Maud Leather in Mold, North Wales, UK
Largo is my 'POLISH IMP'. I am an experienced breeder of English Setters and when I was looking for a new puppy there were none here in the UK. I fell in love withe Largo's picture on the Internet – but he was in Poland. So I imported him. He is now settled in Wales and starting a successful career in the show ring.