Origin
Note: The Kennel Club and the Federation Cynologique Internationale have recognized differences in type between the Japanese and the 'American' Akitas. With effect from January 2006 the Kennel Club recognized the Japanese Akita Inu as a distinct breed. Between 11 April 2006 and 31 December 2006 the tansfer of Japanese Akita Inus, previously registered as Akitas, on to the new Japanese Akita Inu register was allowed. The differences between the two breeds relate mainly to body structure, head and colour. The Japanese Akita Inu is slightly smaller, more athletic, and less reserved.
Character
Please refer to the Akita Profile
Exercise
Please refer to the Akita Profile
Training
Please refer to the Akita Profile
Health
Auto-immune hypothroidism
skin problems
hip dysplasia
elbow dysplasia
degenerative joint disease (DJD)
eye problems
blood disorders
susceptible to bloat
drug sensitivity
pseudohyperkalemia
Pictures
Some photographs of the Japanese Akita Inu...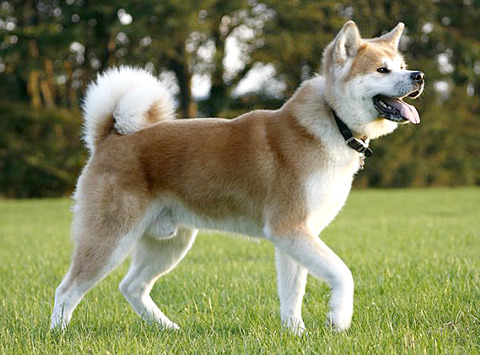 Jiro (Kyokujitsu Jiro Go), owned by Kay in Wales
Although Jiro is now retired, he is a wonderful dog who has been consistently placed at championship level and was 4th Open dog at Crufts 2011.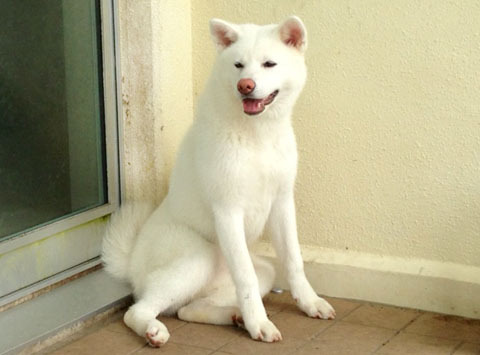 Yuki, owned by Jarod in Okinawa, Japan
Yuki is the best dog ever!