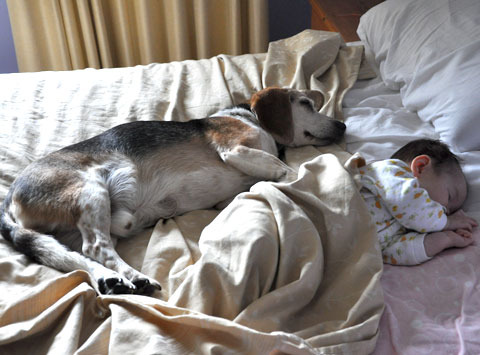 Dimitri, owned by Andrew in Waterloo, Ontario in Canada
We adopted Dimitri as a puppy when he arrived at a vet clinic untagged and suffering from injuries from being hit by a car. We nursed him to health and he lived to a ripe old age of 15. He passed away in July, 2014.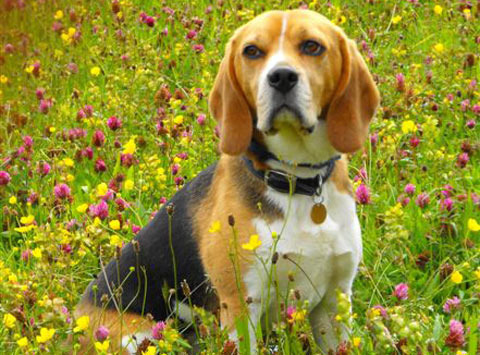 Eddie, owned by Carole Cottrell in Stoke on Trent, UK
Eddie (Final Edition at Helidale CD Ex) is a rescue dog and I certainly wouldn't say he is show quality, but he is a handsome boy and does compete in both Working Trials and Obedience. He sometimes has his own take on an exercise, (well he is a Beagle), but he makes people smile and does have flashes of brilliance. He also does Heelwork to Music, but that's just for fun as his Mum can't dance. For more info and photos, see Eddie's thread in our forum.