Profile coming soon!
Our Golden Retriever profile is coming soon! In the meantime, please feel free to send in your photos or visit our Golden Retriever forum where you can chat with other Golden Retriever owners and fans.
Pictures
Some photographs of the Golden Retriever...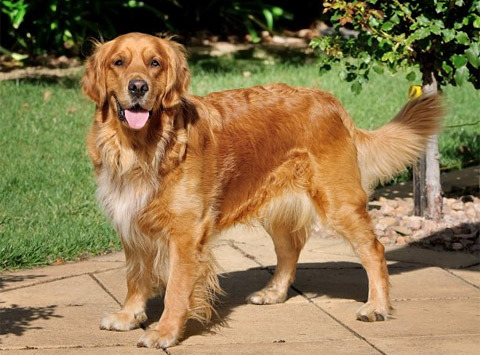 Matilda Belle, owned by Maedie in South Australia
Matilda loves to play ball, when she thinks enough time has passed between each play time she will pick up a ball and sit with it in her mouth, by the door waiting....waiting.....waiting For more info and photos, see Matilda Belle's thread in our forum.